Products & Services
24 Clean Energy Co.,Ltd.
Represented by the three arrows in our logo we are active in our three main departments – Projects, Consulting, Trading
Projects expertise in the following fields:
Solar Farm (PV + Thermal)
Solar Rooftop
Wind Turbine Biomass
Biogas Construction
Trade in the following areas:
Solar Hybrid Air conditioner
Solar Pumps
Solar Mobile Phone chargers
Portable Solar solutions
Solar street lighting systems
LED lighting solutions
Consulting Services
For foreign investors
Find suitable projects in Thailand and the ASEAN countries
Manage and implement projects on their behalf
For domestic investors
Find the suitable business partners and technology providers
Planning and management of projects
Products
24 Clean Energy Co.,Ltd.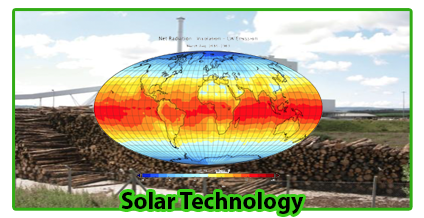 Solar Technology – a short introduction
In just 40 minutes enough energy reaches our planet from the sun to cover the entire need for energy of all human kind for an entire year.
The problem which researchers worldwide are working on is:
How can we harvest and convert this energy into usable electrical energy? This leads to several different approaches :
READ MORE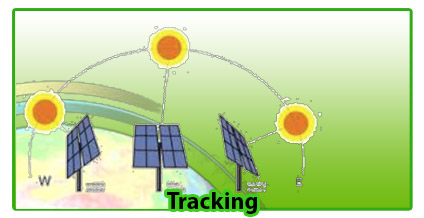 Tracking
No matter which generation of solar panels is installed, any system receives an efficiency boost from a solar tracking system in which the solar panels are constantly aligned perpendicular to the sun, as opposed to fix installed systems where the sun passes over it in the course of a day at various angles.
Depending in different variables such as location, technology, season etc, a tracking system will generate 10% to 40% more
Solar tracking systems that follow the sun over the course of the day are called intra-day tracking systems and can be single axis tracking systems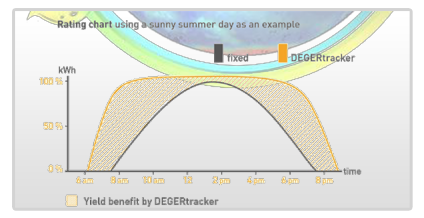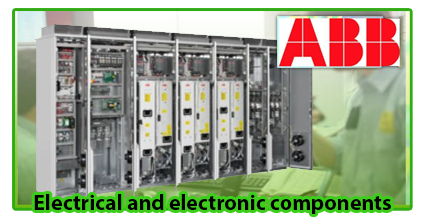 Electrical and electronic components
In this field it was important for us to get the complete solution from one single supplier in order to ensure that all components work properly together. False alerts – or missed alerts in the control system due to a miscommunication between an Inverter and the server can lead to huge damages and losses. Moreover, the ABB inverter is currently the only inverter in the market which operates on partial redundancy; this means if a problem occurs, the inverter still works with reduced capacity until the problem is solved while other systems shut down completely.
Our evaluation showed that Siemens is about leaving the solar business which makes ABB our supplier of choice for the electrical components. The Swiss-Swedish enterprise is well established in this business and even has an office in Bangkok and their profound knowledge of the legal situation regarding each component made them our supplier of choice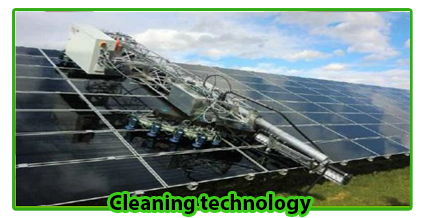 Cleaning technology
Dust accumulating on the large surface of the solar panels is a major issue in this kind of projects and can easily lead to unnecessary losses. Therefore we plan to implement a state of the art cleaning robot with a cleaning capacity of several thousand m2 per hour.
Most of these systems are however designed for dry desert climates and will just wipe off some lose dust and sand. Due to the high percentage of humidity in Thailand and the high activity of biological life we need a different form of cleaning which leaves us with only a few alternatives that can effectively handle encrusted dust or animal faces.
Automated cleaning solutions like the one we implement deliver their return on Investment within 2-4 years due to lower fix costs for cleaning and more reliable results which leads again more sellable power being generate.

Early recognition of errors
In order to eliminate unnecessary maintenance routines and fix costs we are implementing modern UAV technology for permanent surveillance of our solar PV field.
A drone equipped with the necessary sensors flies a programmed pattern over the solar field for early detection of any defects that could become a problem in the future.
The same technology is also used for initial inspection upon delivery and installation.
SOLAR AIR CONDITIONER
Air Conditioning for cooling is one of the most power consuming home and office applications in use today – and we use it very extensively. Cooling and heating makes up for about 60% of domestic electricity consumption worldwide. This results in huge electrical bills – not to mention adverse effects for the environment. But there is a simple solution:
Solar Hybrid Air conditioner: By using the power of the sun to produce the energy required for the cooling process we make the problem a part of the solution. Depending on how and when the air conditioners are used we can achieve up to 90% energy savings compared to a traditional air conditioning unit. However – Solar Hybrid Air Conditioners still need to be connected to the power grid similar to traditional air conditioners for night time usage or when the solar panels don't produce enough power under overcast skies.

100% Solar Air Conditioner: Other than the Hybrid Air Conditioners, the 100% Solar Air Conditioners can operate completely independent from any power grid and can be used in areas where no power is available such as mountain resorts, islands, boats and similar, or in normal buildings who's owner want to be independent and contribute to environmental protection.
READ MORE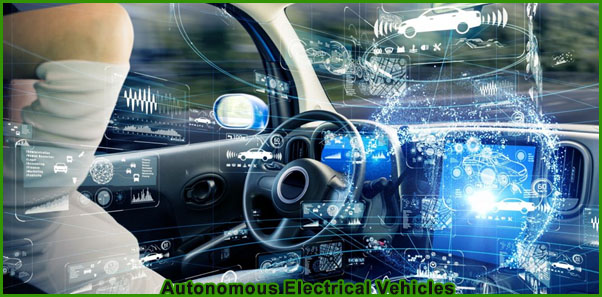 Autonomous Electrical Vehicles
The logical next step in our business is to venture into new areas not only in energy production but also in areas that will improve our daily lives and will be good examples for the actual use of renewable energies..
One such area where we see large potential are the autonomous electric vehicles and pods. Such solutions can provide convenient public transportation by keeping the comfort of individual door to door transportation while at the same time reducing the needs for parking spaces, avoiding pollution and minimizing traffic jams.
While often considered the mode of transportation of the future, we are happy to announce that the future is here. For more details, please contact us.

Want to know more about 24CleanEnergy?
Call as at +66 99 291 6549 or find as on:
---

About us
24 clean energy Co. LTD was established in December 2014 with the aim to provide alternative power to Thailand which was at this time struck by flooding and with the aim to implement solutions which help to reduce the dependency on fossil fuels.
Our address
24 Clean Energy Co. LTD
Central Tower
4,4/5 Level 12 Central Tower,
Rajdamri Road., Pathumwan Bangkok 10330 Thailand
Phone: +66 (0) 2 6979256
Hot line +66 99 2916549